It's no secret that our oceans have a problem with pollution. Be it from plastic, industrial or household waste; with currents spreading it far and wide, water IS affected by HUMANS. This page is about Water in the News, whether globally or locally. By sharing this information, we hope to raise awareness about all the pollution in the oceans, along with things we might do to help . Therefore it is VITAL that we practice a new way of participation! Please share. PLEASE folks, take notice … every little thing you do can "Make a Difference" and does! Sharing
 *
**********************
We LOVE sharing exciting news … 
Now here's an Internet challenge we can get behind!
#MondayMotivation to take #ActionForWater!
Take this challenge to the next level by refusing as much single-use garbage as possible. These 10 items are the easiest way to get started: http://bit.ly/10PlasticsToQuit
We would love to see your before & after photos on our Facebook page. Let's help motivate as many folks we can! Our actions speak louder than words! https://www.facebook.com/h3o2water/
**********************
Published on Nov 18, 2018
"A surf photographer, business owner and father of two is seeing more and more plastic wash ashore his beloved home beach. In a bid to discover the route of this problem he embarks on a journey of discovery to educate himself and understand more about the problem. Along the way, he discovers some alarming issues."
**********************
On the 8th of September 2018 begins the largest endeavor to help rid our oceans of 5 trillion pieces of plastic, led by 24-year-old Dutch inventor Boyan Slat.
**********************
United Nations – Plastic – both a wonderful invention and a scourge on our planet.
Published on May 24, 2017
Over 300 million tons will be produced this year. Most is never recycled and remains on our land and in our seas for ever. Our story shows the damage to all creatures who depend on the ocean for their food – from birds… to us. 21st Century: Episode #126 This is an adaptation from the original documentary "A Plastic Ocean" by the Plastic Oceans Foundation
**********************
Earth Day 2018: Ending Plastic Pollution in the Oceans, Land & Our Bodies
**********************
Costa Rica wants to be the first country to ban all single-use plastics
Now Costa Rica is taking dramatic action against plastic waste with plan to ban all single-use plastics by 2021. This includes straws, bottles, cutlery, cups and bags.
The government is offering incentives to businesses, as well as investing in research into alternatives to single-use plastics in order to achieve its goal.
Every minute, one garbage truck of plastic ends up in the oceans, wreaking havoc on marine wildlife. According to one estimate, 99% of seabirds will have ingested plastic by 2050, if current trends continue.
https://www.weforum.org/agenda/2017/08/costa-rica-plastic-ban-2021/?utm_content=buffer6fade&utm_medium=social&utm_source=facebook.com&utm_campaign=buffer
**********************
You can see it first hand in a video shot by diver Rich Horner, who swam off Manta Point in Nusa Penida, Indonesia on Saturday, March 3, 2018 surrounded by plastic trash.
**********************
THE TWELFTH ANNUAL WATER CONFERENCE was successfully held in Sofia, Bulgaria, October 26-29, 2017
Conference on the Physics Chemistry and Biology of Water. Here is a video that is approx. 9 hrs, for those wanting to know more. 
**********************
THE WORLD IS WATCHING … Water is Life!
Here's are some excellent videos and articles we want to present. Please share with others and save our future and our water.
 DID YOU KNOW THIS ABOUT FLUORIDE?
This video brings to light an extraordinary event that is poisoning the USA population. Please share and STOP this madness before we've dumbed down our youth anymore. Blessings ~ to your health. *
Published on Jun 13, 2018
"There has never been a controlled, randomized trial to demonstrate the effectiveness or safety of fluoridation, despite over 60 years of consumption in public water supplies. A group of non-profit organizations is now fighting this practice, citing a mountain of evidence that shows little benefit, and massive risks."
FYI:  San Jose drinking water to receive fluoride, years behind other Bay …  www.mercurynews.com/…/san-jose-drinking-water-to-receive-fluoride-years-behind-…
See how Biotite Liquid Concentrate removes toxins like Fluoride, Lead and Arsenic! 
BiotiteH3O2 Liquid Crystal Minerals is a water purification solution made from a naturally occurring mineral deposit called Biotite. First and foremost is it's ability to purify water and make it safe to drink. It is processed using a proprietary technology. The resulting liquid is capable of restoring water to its original purity, even if it is heavily polluted.
**********************
'Solarsack' cleans water with heat from sunlight, cheaply and effectively!  
June 26, 2017 Two Danish students have developed "SolarSack" for inexpensive and environmentally friendly water purification. The concept was tested in villages, refugee camps and slums in East Africa where it will be marketed.
Anders Løcke and Louise Ullmann, who study Architecture and Design at Aalborg University (AAU), have designed a better and cheaper system for purifying drinking water in developing countries.
The product, known as SolarSack, is a special bag that is filled with four liters of water and placed in the sun for four hours. Using UVA and UVB rays, as well as heat from the sun, the water is cleaned of pathogenic bacteria. The user can then drink the water and reuse the bag for water purification.
The method was approved by the World Health Organization which estimates that between 99.9 and 99.999 percent of the pathogenic bacteria in the water die. The students tested SolarSack in Kenya and Uganda with local users and organizations, and adapted it to their needs. And it's cheap. Read more: https://www.sciencedaily.com/releases/2017/06/170626105013.htm
**********************
"The world is finally waking up to the dangerous consequences of its water crisis. Industrialization, the rising population, climate change and humanity's growing need for food and energy are causing a rapid increase in demand, yet nature has fixed the supply. U.N. Sec.-Gen. Ban Ki-moon has warned that by 2030, nearly half the world's population could face water scarcity, with the need outstripping supply by 40 percent." (more: https://www.youtube.com/watch?v=duAjsRm_oX8
**********************
Photos Show Why The North Dakota Pipeline Is Problematic.
 A proposed oil pipeline is set to begin construction on tribal lands in North Dakota. Members of various Native American reservations gathered Monday to try to stop it.
Last week, the federal government gave final approval to the construction of the Dakota Access Pipeline, which will run for 1,172 miles to transport crude oil from North Dakota's Bakken oilfields to Patoka, Illinois.
Hundreds of protesters, primarily Lakota and Dakota from Native American reservations within a several-hundred-mile radius, convened over the weekend at the edge of the Standing Rock reservation in North Dakota to voice their anger. The pipeline would travel through lands sacred to the Lakota people, and cross under the Missouri, Mississippi, and Big Sioux rivers.
A possible spill, which can occur with pipelines, would mean contaminating farmland and drinking water for millions.
After a series of tense interactions with North Dakota state police on Monday, the protesters succeeded in temporarily halting the beginning stages of construction.
see more: https://www.buzzfeed.com/katebubacz/lakota-standoff?utm_term=.jh6J2gRnb#.omYeWjAYd
**********************
Published on Mar 21, 2016 ~ Cascade Locks, Oregon is heaven on earth—a small town nestled in the awe-inspiring Columbia River Gorge. But when Nestlé came to town with a proposal to bottle their water, citizens launched an all-out effort to protect their most precious resource. Our Water, Our Future tells the story of these unlikely activists and their advice for communities facing water grabs around the world.
**********************
Plastics in ocean harm oysters

Ground-breaking data on a negative effect on oysters from microplastics, which enter our oceans via cosmetics, clothing, and industrial processes.
"When waste plastics – like polystyrene – find their way into bodies of water, they degrade into microscopic particles known as microplastics. These tiny particles range from about 2-6 micrometers in width, which is up to about 0.0002 inch, or less than a fifth of the width of a human hair. Industrial processes, clothing and waste plastic, and cosmetics in sewer water all contribute to a massive influx of the plastic particles into lakes and oceans. A particular concern is whether filter feeding aquatic life – such as as clams, oysters, barnacles, corals, sea squirts, and sponges – will be harmed from ingesting these plastics. Few studies have shown a direct effects on marine animals, but now a new study, published in the Proceedings of the National Academy of Sciences, does find a negative impact from plastics on the reproductive health of oysters."

**********************
Environment
Weaver declared Monday that Flint was experiencing "a manmade disaster" and called for assistance. In April 2014, the city of Flint disconnected from Detroit's water utility and began sourcing water from the nearby Flint River. Almost immediately following the switch, Flint residents complained about the water's cloudy appearance and foul odor. City and state officials denied problems with the water at first, but the state later notified residents of unlawful levels of trihalomethanes, a chlorine byproduct linked to cancer and other diseases.
Related: Public health emergency declared in Flint, Michigan as lead levels in local water supply spike, poisoning children
The switch to river water was intended to be a temporary plan to supply the city's water, awaiting the completion of a pipeline to Lake Huron's Karegnondi Water Authority in 2016. Residents began calling for an emergency reconnection to Detroit's system, but city and state officials put it off, offering free water filters to avoid the cost of the switch. However, through some swift legislation, the state finally managed to fund the $12 million switch and get Flint residents back on Detroit water on 16 October.
Parents and other residents have filed a federal class action lawsuit against state and city officials, seeking damages for the long-term effects of exposure to toxic levels of lead. Some are fearing the worst, anticipating that lead poisoning in their children could lead to skin lesions, hair loss, chemical-induced hypertension, vision loss, and depression. With Flint back on Detroit water, residents are safe for now, but the true impact of the catastrophe won't be known for years to come.
Related: Studies show lead poisoning may increase criminal behavior
Via Washington Post
*********************** 
Here's some great news for a change ~ a way to … "Make a Difference"!
"Plastic is a substance the Earth cannot digest."
REFUSE SINGLE-USE PLASTIC
Plastic Pollution Coalition is a global alliance of individuals, organizations, businesses and policymakers working toward a world free of plastic pollution and its toxic impact on humans, animals, the ocean and the environment. Please support their wonderful efforts by REFUSING SINGLE-USE PLASTIC : http://www.plasticpollutioncoalition.org/
FYI ~ How about using your own reusable bottle and fill it with clean pure drinking water! We've been using Biotite Liquid Concentrate for years now and trust it completely. Check out the details: http://sunlightbioelectric.com/Biotite/
Here's an amazing fact about plastic bottles …
One 32 oz bottle Biotite Concentrate , eliminates about 2000 plastic bottles from being thrown away and the waste of energy to make them … for a one time use!  IMAGINE if everyone changed this wasteful pattern it would definitely change things up to  "Make a Difference"!
***********************
More polluted WATER!! We must wake up and see this is happening everywhere … One World! Please help keep aware and see what's going on locally and how will it effect our future generations?
Fearing Stigma, Colorado Contested Superfund Status for Mining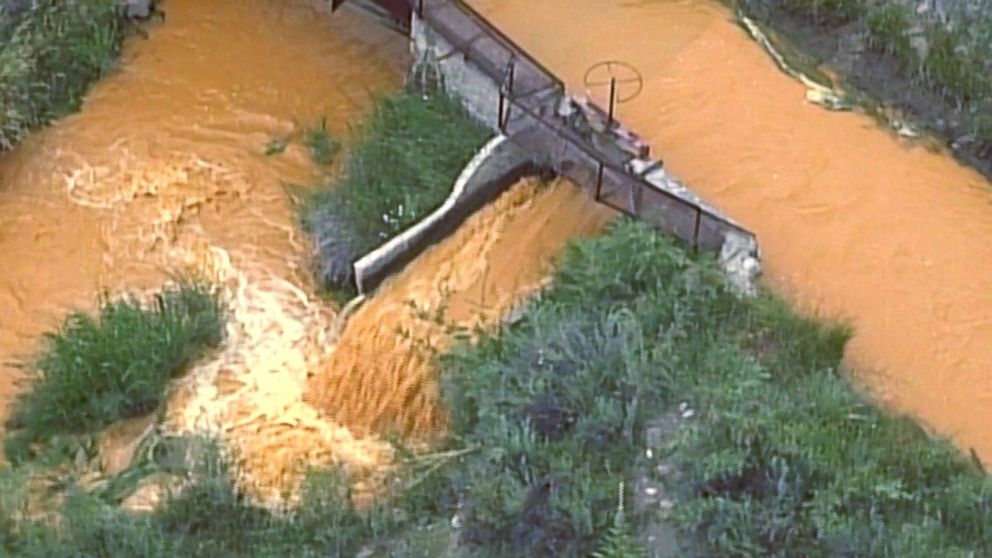 The U.S. Environmental Protection Agency took full responsibility Tuesday for the mine waste spoiling rivers downstream from Silverton, Colorado, but people who live near the idled and leaking Gold King mine say local authorities and mining companies spent decades spurning federal cleanup help.
They feared the stigma of a Superfund label, which delivers federal money up-front for extensive cleanups. They worried that corporations would kill a hoped-for revival in the area's mining industry rather than get stuck with cleanup costs. And some haven't trusted the federal government, townspeople say.
The EPA pushed anyway, for nearly 25 years, to apply its Superfund program to the Gold King mine, which has been leaching a smaller stream of arsenic, lead and other wildlife-killing heavy metals into Cement Creek. That water runs into the Animas and San Juan rivers before reaching Lake Powell and the lower Colorado River, a basin serving five states, Mexico and several sovereign Native American nations.
As millions of gallons of spilled sludge spread hundreds of miles downstream Tuesday, officials from the century-old mining towns of southwest Colorado defended their opposition to federal help.
Mining companies don't like to invest in Superfund sites because they're heavily scrutinized and more costly to develop, said Ernest Kuhlman, a San Juan County commissioner and Silverton's former mayor.
Also, the stigma could have scared away rafters and anglers who helped bring $19 billion in tourism money to Colorado last year.
"How many people want to go to a Superfund site for tourism or recreation?" Kuhlman asked.
Now they've got a bigger problem: Last Wednesday, a small EPA-supervised work crew inspecting the Gold King mine accidentally knocked a hole in a waste pit, releasing at least three million gallons of acidic liquid laden with toxic heavy metals. Dissolved iron in the waste plume — familiar to miners as "yellow boy" — turned the area's scenic waterways a shocking orange hue.
The EPA ordered stretches of the rivers closed for drinking water, recreation and other uses at least through Monday. Colorado and New Mexico made disaster declarations. The Navajo Nation declared an emergency, saying that at least 16,000 of its people, 30,000 acres of crops and thousands of livestock survive on water that's now off-limits.
In Washington, EPA administrator Gina McCarthy took full responsibility, saying "I am absolutely, deeply sorry that this ever happened." She planned to tour Farmington and Durango, two of the cities most affected by the orange sludge.
Since 1980, Superfund designation has helped remove or contain hazardous waste posing immediate dangers to human health. New York's Love Canal, where hundreds of families had to be evacuated from homes built over a former chemical dump, spurred its creation, and many still associate that scandal with the program.
Asked if Superfund designation could have helped to prevent this accident, regional EPA administrator Shaun McGrath indicated it could have.
Being listed under a national-priorities list … makes available to a clean-up effort resources under the Superfund, which are significant resources," McGrath said. "And it does allow for potentially more extensive clean-up." Read more: http://abcnews.go.com/US/wireStory/officials-downstream-colorado-mine-spill-demand-answers-33005658
***********************
Bottled water recalled over E. coli concerns. USA Today Network John Bacon, USA TODAY, and KING5 News 2:28 p.m. EDT June 23, 2015
A California bottling firm is voluntarily recalling several brands of bottled water out of "an abundance of caution" after one of its sources was contaminated with E. coli.
"The recalled water was sold under the brand names of Acadia, Acme, Big Y, Best Yet, 7-11, Niagara, Nature's Place, Pricerite, Superchill, Morning Fresh, Shaws, Shoprite, Western Beef Blue and Wegmans."
***********************
"Over the next 30 years, food and energy demands are expected to increase dramatically. We will however, depend on the same finite and vulnerable water resources for sustaining life, economic growth and our environment as we do today."
**********************
California Aquifers Contaminated With Billions Of Gallons of Fracking Wastewater.
Update 02/11/15:  "The problems with California's underground injection control program are far worse than originally reported. It has now been revealed that California regulators with DOGGR permitted hundreds of wastewater injection wells and thousands more wells injecting fluids for "enhanced oil recovery" into aquifers protected under the federal Safe Drinking Water Act." <read more>
***********************
California Shuts Down Oil Wells To Protect Groundwater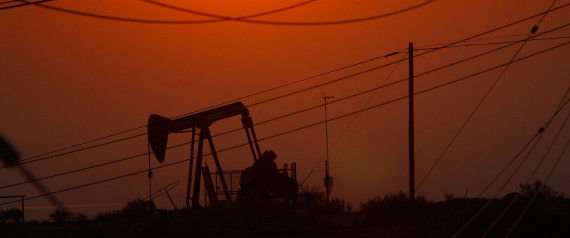 "Kassie Siegel, an attorney at Center for Biological Diversity, called on Gov. Jerry Brown to immediately halt the operation at the remaining oil wells in question.
"This damning report shows that state oil officials utterly failed to protect clean California aquifers from dangerous oil industry waste," Siegel said. "Shutting down 12 illegal injection wells barely scrapes the surface of this threat to our drinking water."
**********************
Business finds new ways to save water for the future. By Daniel Thomas
Business reporter 11 September 2014 Last updated at 19:22 ET
Not a drop to drink: According to the UN, one in three of the world's population currently lives in water stressed areas and that's set to increase to one in two by 2030. Is there a bigger environmental problem facing the planet than climate change? According to Nestle chairman Peter Brabeck there is. "I am not saying climate change is not important," he told the Financial Times in July. "What I am saying is even without climate change we are running out of water and I think this has to become the first priority."
Another interesting look at the future of WATER. Read more here: http://www.bbc.com/news/business-29163109
**********************
Published on Sep 8, 2014   Real News for Real People
**********************
At the 5th annual citizen's conference on Fluoride (see: http://www.fluoridealert.org), Eric interviews Henry Lickers regarding the impact of fluoridation on his Native American community, which serves almost as a microcosm of what is now unfolding on a larger scale within American society.
Thanks to the deleterious fluoridation of their land & people by way of nearby Reynold's Aluminum plants, Henry's traditionally agricultural society collapsed due the cascading effects caused by its adverse health effects.
First, the live stock experienced crippling skeletal fluorosis which left some unable to do more than crawl on their knees. Their people relied greatly on the natural resources which were unsustainable due to dumping of fluoride in the area. (read more)
**********************
'Massive Environmental Disaster' in Canada as Toxic Tailing Pond Floods Waterways
Water ban put in place as a tailing pond gives way and tens of millions of gallons of waste course through area rivers and lakes. Published on Tuesday, August 05, 2014 by Common Dream.
This just happened again … Watch the video and read the story Here:

**********************
Outrage in Colorado over Fracking Betrayal of Top Democrats ~Politicians announce drilling regulatory panel will welcome input by industry and business groups, headed by XTO Energy president …Activists in Erie, Colorado protest fracking in their community. (Photo: Erie Rising)In what is being slammed as a hijacking of the democratic process—and a cave to pressure by the oil and gas industry—top Colorado democrats have pulled two anti-fracking initiatives from the state's November ballot despite huge grassroots support behind the proposals."